For all announcement submissions use the "Shared Announcement" document by following the instructions provided at this 
link
 .
Deadline is Tuesdays
3:00pm
---
April
Sunday 15th: Empty Bowls Soup Supper
Saturday 21, 3:30 pm, Informational meeting for Lots of Love
Saturday 21, 5:00pm, Free concert featuring Linley Gwennap
Saturday 28 and Sunday 29 4th Annual Beautiful Day Weekend
May
Sunday 6, Dale Boland Music Therapist – BC
Sunday 20, Pentecost, Single service
June
11th – 29th, Preschool Summer Camp
July
23 – 27th, Vacation Bible Camp: Joyful Noise
Saturday 28, Music Under the Oaks
Godly Play
Our Sunday School for ages pre K – 3.  Godly Play begins after the 9:00 am service (~9:55 am) and ends about 10:50 am. Please bring your kids to Room 3 following the service. We'll have the "feast" for them in the room.
Tweens Breakfast Club
Calling all 4th and 5th Graders!!!  Starting Sunday, October 8, we will meet in Room 2 from 10 a.m.-10:50 a.m. for discussion, crafts, and bagels!
If you are a parent interested in volunteering to help with this age group, please contact Bob, bobulrey@gmail.com or Rev. Lisa, sttimsrector@gmail.com
---
Wednesday Night Dinners
In Edwards Hall @ 6:30pm.
Donations encouraged. $5 per person, $20 per family. Hope to see you there!
---
Beautiful Day 2018
Did you hear that?  The Lord is calling you to be the hands and face of Christ in the world!
Save the Date – 4th Annual Beautiful Day on April 28 – 29, 2018. Visit the Beautiful Day page to sign up or donate [Beautiful Day]
---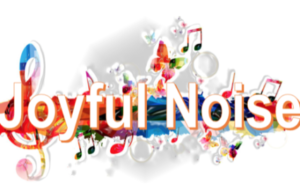 July 23 – 27, 2018
Join us in exploring music and faith. We will learn songs from prayer to praise, make our own instruments, investigate the science of sound, create music, and share what we've practiced and created at a performance on the final day. We will play musical games, get intrigued by instrument demonstrations, ponder lyrics and look to transcend the everyday through music.
---
---
 Amazon Smile – Supporting St. Timothy's
Amazon Smile will donate 0.5% of your shopping cart to St. Timothy's.  Just go to http://smile.amazon.com.  The first time you use it, you'll be prompted to choose a charity (pick St. Timothy's as your charity).  Every time you shop using smile.amazon.com, your selected charity will get $1 out of every $200 you spend.
---