Welcome to St. Timothy's Church!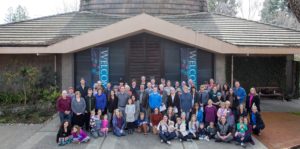 Thank you for your interest in becoming the next Rector of St. Timothy's Episcopal Church in Mountain View.  There are lots of things to discover about St. Timothy's on our website and in our Parish Profile.  We invite you to explore both!
We are no longer accepting applications for our new Rector position. The Search Committee is still hard at work and continues to be grateful for the prayers and support from the congregation as you not only respect our need to keep our work confidential, but also as you continue to have open minds and faithful hearts on this journey to discern God's plan for us.